ANISEED BASED APERITIFS
Pastis, an art of livinG
In Provence, one is not completely Provençal if one does'nt sacrifice oneself to the legendary ritual of Pastis…
Faithful to this tradition, Ælred elaborates with passion top-of-the-range, fine and balanced pastis.
Recipes derived from the Provençal art of living and Ælred's monastic know-how in mastering the blending of aromatic plant extracts.
– Pastis 1889 – Plants & spices –
An emblematic product of the South of France, our 1889 is made from a dozen carefully selected and blended spices and plants.
Pastis 1889 will delight aniseed based aperitifs lovers with its typical and tasty taste.
Recognised as a high quality Provençal Pastis, it brings all the freshness expected for a Pastis with a dominant of aniseed and liquorice notes.
It also offers generous herbal and spicy notes of cardamom, cinnamon, cloves and nutmeg.
A magnificent Provençal stroll to discover an elegant and surprising aroma.
Our Pastis Ælred is unique and offers subtle and complex notes that are perfect to taste with friends.
Did you know ?
Originating from Avignon, in the south of France, this aperitif takes its name from the Provençal "Pastis" meaning mixture.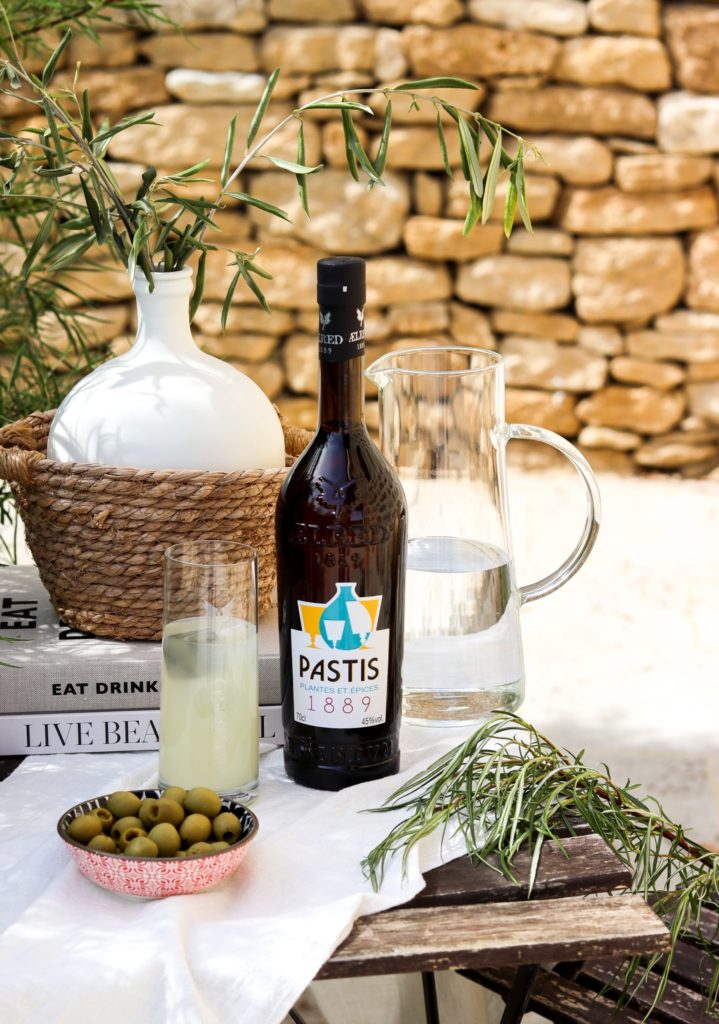 Tasting notes
Nose : Aniseed and liquorice dominate, vegetal freshness with cardamom and cinnamon notes.
Taste : Finesse and balance. Aniseed and liquorice on the attack and dominate; with generous vegetal and spicy notes, from cardamom to cinnamon, clove and nutmeg.
The expected freshness is there, and offers a thirst-quenching sensation.
After taste : Spicy cinnamon, nutmeg and clove aftertaste.
– ORGANIC PASTIS – Anise & Licorice –
The organic Pastis is elaborated from the best ingredients rigorously selected.
The extracts of organic licorice and star anise give it the characteristic taste of Pastis.
It is defined as an elegant Aperitif with the colors of Provence in a "Southern-Bistronomic" atmosphere.
Close your eyes, imagine …
A big blue sky,
The soft sound of cicadas,
A light breeze from the wind …
A table, a bistrot and friends…
A moment of exchange and sharing,
A joyful and warm moment.
It's our representation of a Pastis Made in Drôme Provençale !
The alliance of a traditional recipe with the Art of living of the South of France: "The Chic aperitif" to be enjoyed with fresh water.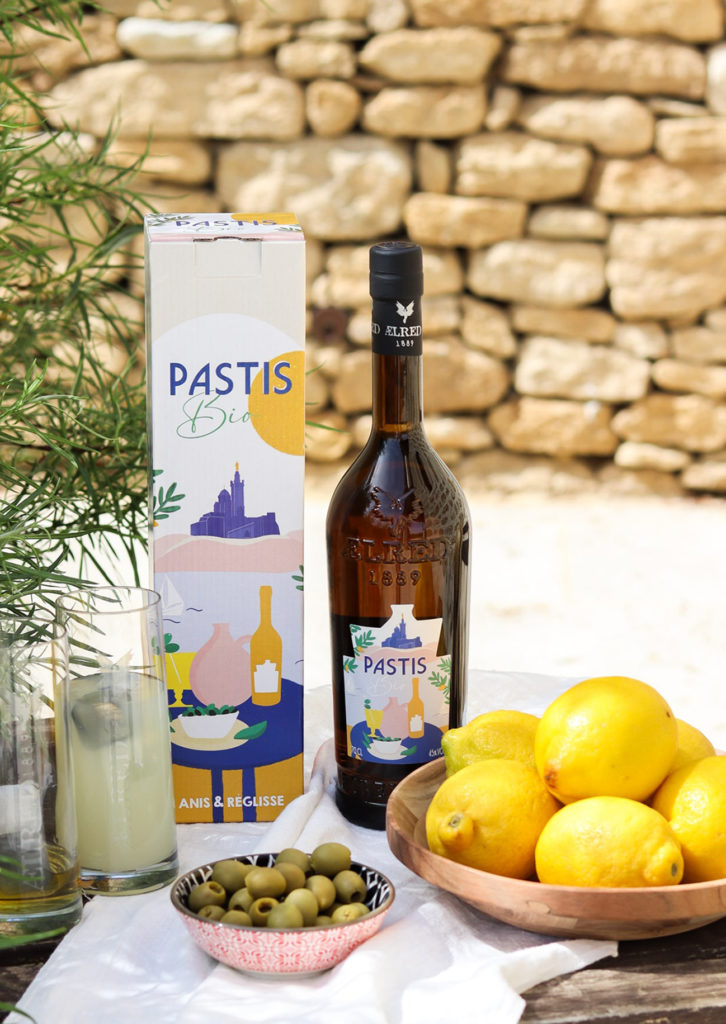 Tasting notes
Nose : powerful aniseed nose
Taste : clear aniseed flavour, with liquorice adding finesse. well balanced and refreshing.
After taste : persistent aniseed flavour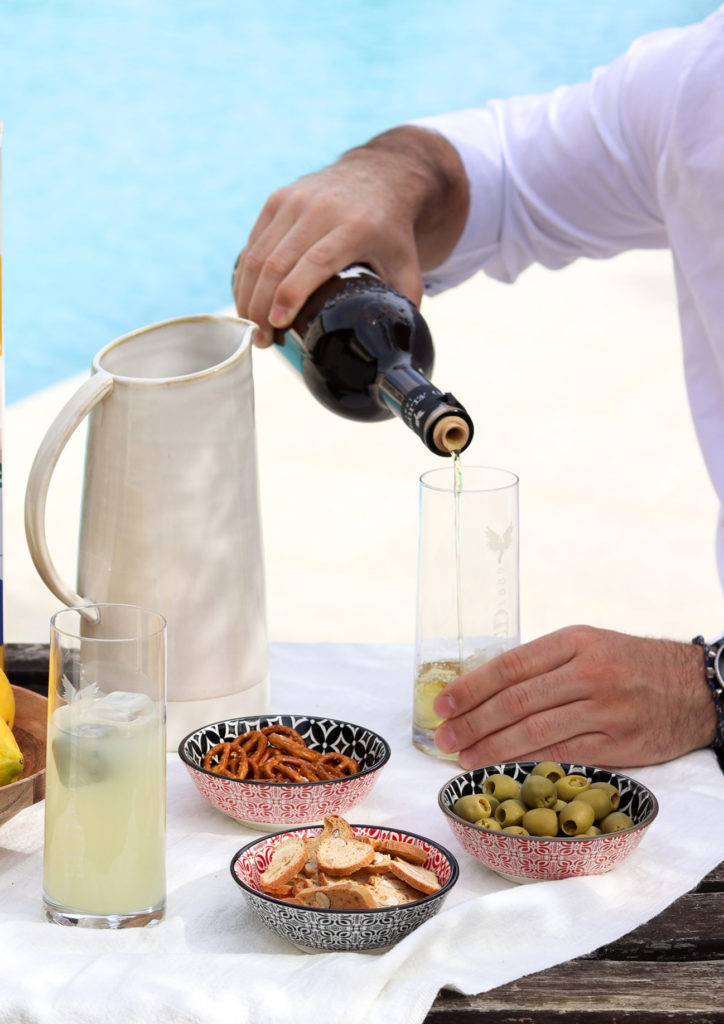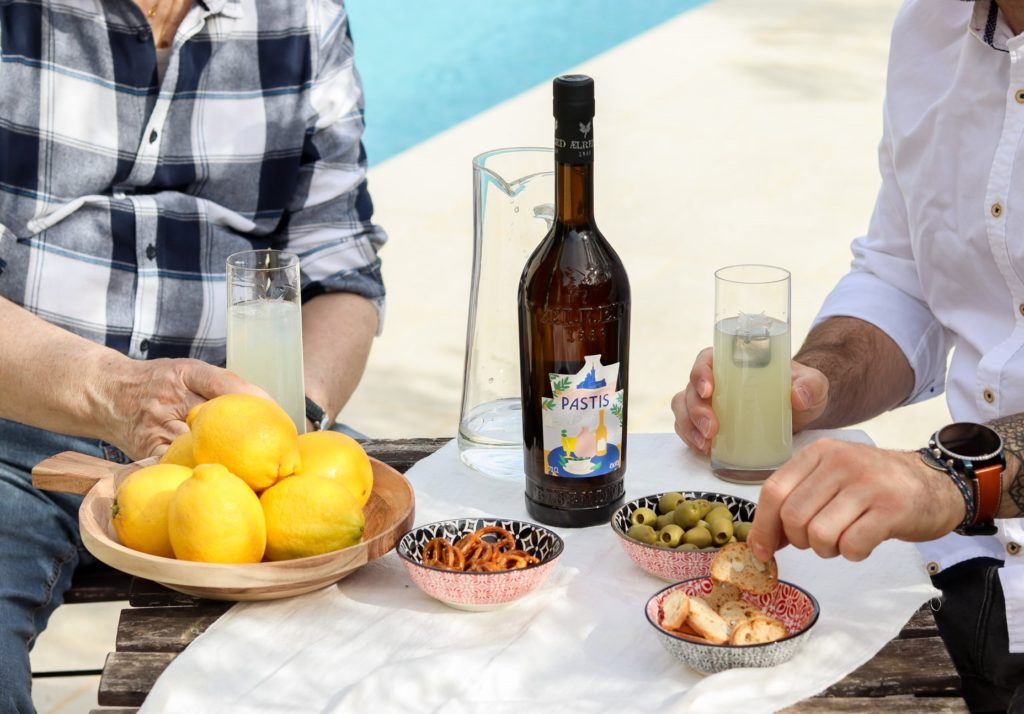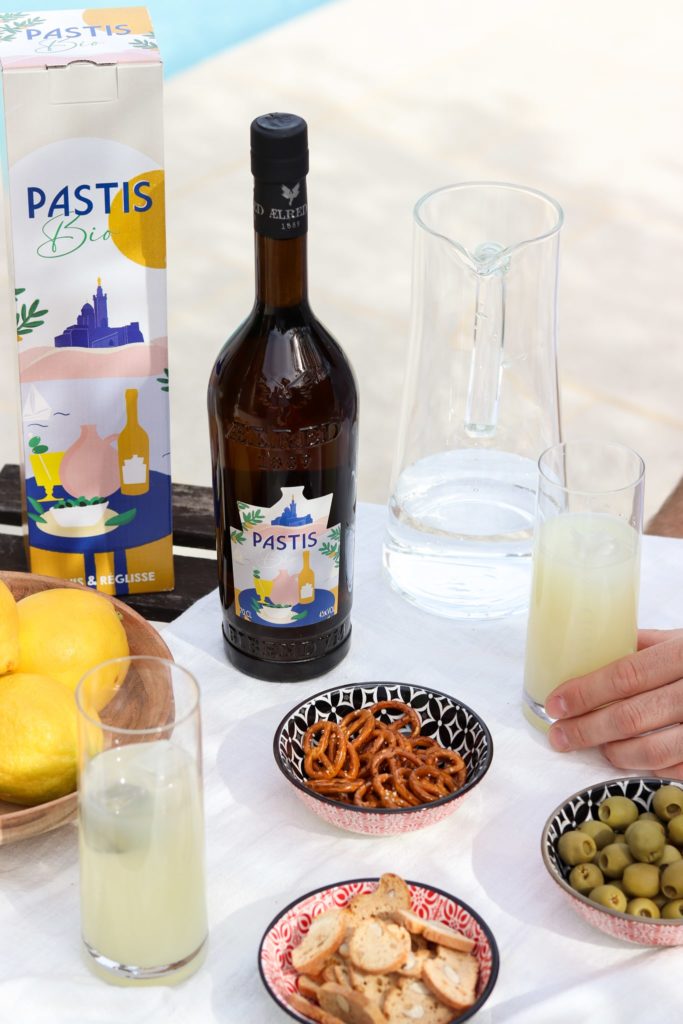 Tasting Tips
To consume very fresh, lengthened from 6 to 10 volumes for the aperitifs.
You can also add a dash of barley syrup for a "Mauresque", grenadine for a "Tomate" or mint for a "Perroquet".